29jun11:30 AM12:30 PMAntioxidant Symposium11:30 AM - 12:30 PM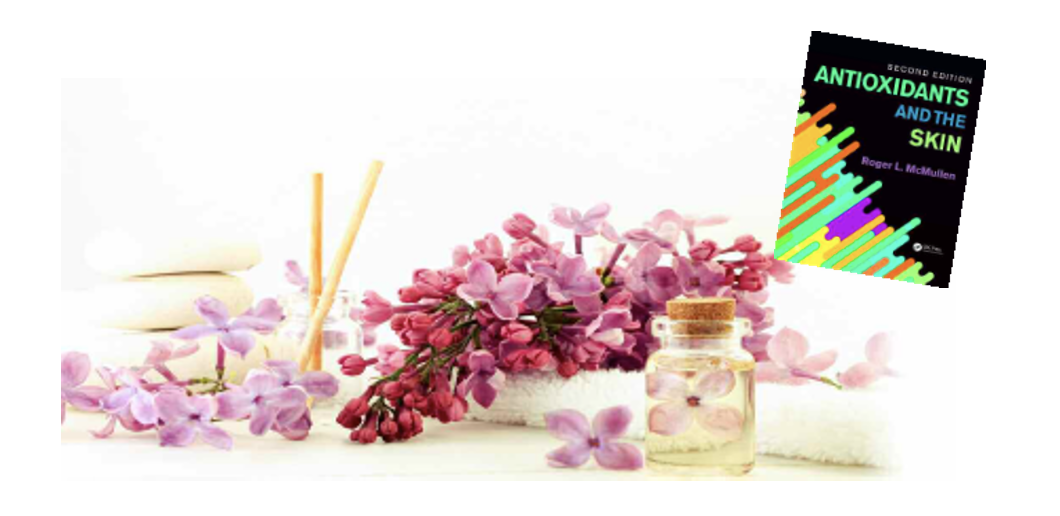 Event Details

Exposure to solar radiation, environmental insults, and inflammation all produce reactive oxygen species and free radicals in skin. This imbalance of the redox state is the root cause of many pathological diseases, including skin cancer. That is why for more than three decades now, researchers diligently continue to explore the use of antioxidants to mitigate the damage caused by reactive oxygen and free radical species. It is now a well-known fact that treatment of skin with antioxidants is a clinically efficacious way to combat the perils of free radical-induced skin damage.

The NYSCC has put together a world-class international agenda covering many facets of antioxidant technology as related to personal care. From CBD to In Vitro  – you will uncover the solutions to the disruptors with this intensive which will provide you with almost 10 hours of education.  Content will be available ON DEMAND to all LIVE registrants starting on 6/22/21 – then Q&A and CONVERSATION with the panel of experts will be on 6/29!  Speakers from academia, finished goods manufacturers, and suppliers will join together for a LIVE discussion and Q&A on June 29th to provide you with an educational, state-of-the-art look at the most recent advances in antioxidant technology.

The first 50 registrants of the event will receive a complimentary book, Antioxidants and the Skin, 2nd ed. Don't miss this valuable opportunity to learn more about the intriguing science of antioxidants and their applications in skincare.
---
Symposium Chair: Roger L. McMullen, Ph.D. – Ashland Specialty Ingredients, G.P.
Symposium speakers include:
Moderator:
Roger L. McMullen, Ph.D. – Ashland Specialty Ingredients, G.P.
Speakers:
Elisabetta Esposito – University of Ferrara
Lipid Nanostructures for Antioxidant Delivery
Ratan Chaudhuri, Ph.D. – Sytheon Ltd.
Antioxidant to Omni Antioxidant: What a Difference One Acetyl Functionality Makes
Martina Meinke – Charité – Universitätsmedizin Berlin
Differences Between Smokers and Non-Smokers Including the Interaction of Endogenous and Exogenous Antioxidant System
Sudhir Baswan – Amway Corporation
Therapeutic Potential of Cannabidiol (CBD) for Skin Health and Disorders
Paolo Giacomoni – Insight Analysis Consulting
In Vitro and In Vivo Effects of Vitamin E Before and After Exposure to UV
Olga Lopéz – Institute of Advanced Chemistry of Catalonia
A Biomimetic Delivery System for Stabilization, Transport, and Release of Antioxidants in the Skin
Elodie Oger, Ph.D. – Ashland Specialty Ingredients, G.P.
Plant Small RNA Technology™ – An Innovative Eco-Conscious Extraction Process
The first 50 registrants will receive a hardback edition of the book Antioxidants and the Skin, 2nd ed., CRC Press.
---
Event Chair – Roger L. McMullen, Ph.D. (Ashland Specialty Ingredients, G.P., Bridgewater, New Jersey, USA)
Dr. Roger McMullen has over 20 years of experience in the personal care industry with specialties in optics, imaging, and spectroscopy of hair and skin. Currently, he is a Principal Scientist at Ashland Specialty Ingredients, G.P. and leads the Material Science team in the Measurement Science department. Roger has over 30 publications in peer-reviewed journals and textbooks. He is also the author of Antioxidants and the Skin, 2nd edition and founded the online news magazine The Cosmetic Chemist. Roger received a B.S. in Chemistry from Saint Vincent College and completed his Ph.D. in Biophysical Chemistry at Seton Hall University.
Roger actively engages and participates in educational activities in the personal care industry. He frequently teaches continuing education courses for the SCC and TRI-Princeton. In addition, Roger is an Adjunct Professor at Fairleigh Dickinson University and teaches Biochemistry to students pursuing M.S. degrees in Cosmetic Science and Pharmaceutical Chemistry. Prior to pursuing a career in science, Roger served in the U.S. Navy for four years on board the USS YORKTOWN (CG 48). He is fluent in Spanish and Catalan and currently is learning to play the classical guitar.
---
Elisabetta Esposito, Ph.D.
Dr. Elisabetta Esposito obtained her undergraduate university degree in Pharmaceutical Chemistry and Technology at University of Ferrara, Ferrara, Italy in 1991. From 1993 to 1997 she completed her Ph.D.in Pharmaceutical Sciences in the Laboratory of Pharmaceutical Technology of the Department of Pharmaceutical Sciences at Ferrara University under the supervision of Prof. Claudio Nastruzzi. In 1997, she defended and completed her thesis on the subject of "Microparticulate and Semisolid Systems for Controlled Release of Drugs" at the University of Pavia (Italy). From 1998 to 2018 she worked in the Pharmaceutical Technology laboratories of the University of Ferrara as Research Fellow.
In 2017, she obtained an award of the National Scientific Qualification as Full Professor. In 2018, she became Researcher in Pharmaceutical Technology, Department of Chemical and Pharmaceutical Sciences of the University of Ferrara. She is a member of the Cosmetology Centre and Ph.D. Board for the Doctorate in Chemical Sciences program at the University of Ferrara. She is a member of the editorial boards of the journals:Cosmetics and Journal of Biomedical Nanotechnology. Since 2018, Elisabetta Esposito has been a lecturer at the University of Ferrara. Her main research focus is the production and characterization of nanoparticulate formulations for topical administration of natural drugs, such as solid-lipid nanoparticles, ethosomes, liposomes, cubosomes, and organogels, for the treatment of cutaneous pathologies and disorders.
Elisabetta Esposito has published 140 articles in peer-reviewed international scientific journals, 130 of them indexed on Scopus. She is editor of three special journal issues: Bioactive Molecules from Vegetable Sources for the Treatment of Cutaneous Pathologies and Disorders – Parts 1 and 2 inCurrent Pharmaceutical Design (2019); and Lipid Nanostructures for Antioxidant Delivery inAntioxidants (2020-2021). In addition, she is the co-inventor and coauthor of 3 European patents, 73 congress contributions and 12 publications in books.
---
Ratan K. Chaudhuri, Ph.D.
Ratan is President and CEO of Sytheon, which he founded in 2006. Sytheon is an innovative global specialty ingredient company with annual growth of 25 to 50% (www.sytheonltd.com). Sytheon is headquartered in the U.S. with a branch office in France and plans to establish an Asian branch office in Singapore. Ratan is an entrepreneur by heart and a strategic thinker with strong leadership skills. He has developed numerous simple yet unique best-in-class products for the personal care industry. Ratan holds over100 U.S. and international patents and is the author of over 80 publications and six book chapters.
Recently, Ratan has delved into developing pharmaceutical products related to autoimmune diseases, such asmultiple sclerosis, psoriasis, and atopic dermatitis, and established Symbionyx Pharmaceuticals to bring these products to market through alliance. Additionally, Ratan has demonstrated a multi-targeted edible product class having potential for COVID-19 relief and filed two U.S. and international patents. A clinical trial protocol is currently being developed.
Prior to starting Sytheon, Ratan held technical management positions at EMD Chemicals (Merck KGaA) and ISP in the USA.
---
Sudhir Baswan, Ph.D.
Dr. Sudhir Baswan is a Senior Research Scientist in the New, Adjacent, and Disruptive Innovations group at Amway Corporation. He holds a Bachelor's degree in Pharmacy from University of Mumbai; Masters in Cosmetic Science from Fairleigh Dickinson University; and Ph.D. in Cosmetic Science from the University of Cincinnati. In his current role at Amway, Dr. Baswan is involved in various aspects of new technology discovery including development and commercialization in the beauty, nutrition, and wellness space. Dr. Baswan is also an editorial board member of Journal of Cosmetic Dermatology and Clinical, Cosmetic and Investigative Dermatology. Dr. Baswan is also the founder of foodforskin.org, which focuses on bringing snackable and scientific, yet consumer-friendly, content to beauty and wellness enthusiasts.
---
Paolo Giacomoni, Ph.D.
Dr. Paolo Giacomoni is an independent consultant to the Skin Care industry. He is a technical leader with over 25 years of experience in product R&D for cosmetic product providers.He served as Chief Scientific Officer of Elan Rose International and as Vice-President of Skin Care World Wide R&D with Herbalife. He was Executive Director, R&D with Estée Lauder and served as scientific spokesperson for Clinique. During his tenure at L'Oréal he served as Head of the Department of Biology and then as scientific attaché to the Director of Applied Research.
Dr.Giacomoni is currently Editor-in-Chief of the Journal of Cosmetic Science. He completed his Master's Degree in Atomic Physics at the University of Milano, Milano, Italy. Later, he received his Ph.D. in Biochemistry from University of Paris, Paris, France. He completed post-doctoral training at: DeutschesKrebsforschungszentrum, Heidelberg, Germany; University of Wisconsin, Madison, Wisconsin, USA; and University of California, San Diego, California, USA.
Dr. Giacomoni was one of the founders of the European Society for Photobiology as well as the European Network for the Study of the Biology of Aging. He has authored 100+ publications and patents in Biochemistry, Molecular Biology, and Biology of Aging, focusing on DNA damage and metabolic impairment induced by UV radiation as well as on the positive effects of antioxidants.
---
Olga López, Ph.D.
Dr. López has a Ph.D. in Chemistry. She is Scientific Researcher in the Institute of Advanced Chemistry from the Spanish National Research Council (IQAC-CSIC) and co-founder of the company Bicosome. Dr. López has over 25 years research experience in lipid systems and their dermatological and cosmetic applications. Her scientific proposals consider biophysical, biochemical, physical-chemical, and technological aspects applied to biological substrates with strong lipid involvement and focused on applications for the improvement of health. She has addressed the knowledge and adaptation of high-resolution technologies to apply them properly in the study of colloidal systems and biological tissues. Dr. López has participated in a number of R + D + i projects, published 130 articles in scientific journals, directed 9 doctoral theses, and authored several patents.
---
Martina C. Meinke, Ph.D.
Dr.Meinke has been a professor at the Center of Experimental and Applied Cutaneous Physiology of the Department. of Dermatology, Venerology, and Allergology, Charité – Universi-tätsmedizin Berlin since April 2016. She studied chemistry at the Free University of Berlin and completed her Ph.D. in 1994 with a research stay at the University of Sherbrooke, Québec, Canada. Afterwards she managed a laboratory for environmental analysis until 1999. Then she changed her career path to the medical diagnostics field working at the Department of Dermatology of Charité and the Laser- und Medizin-Technologie Berlin. In 2006, she finished her postgraduate studies in Medical Physics and since 2007 she has been an assistant professor at the Charité- Universitätsmedizin Berlin. Her research fields are optical and spectroscopic methods to determine skin physiological parameters. One main focus is the interaction of light and skin. Since October 2020, she has been the Head of the Center of Experimental and Applied Cutaneous Physiology at the Department of Dermatology, Venerology, and Allergology.
---
Elodie Oger, Ph.D.
Dr. Elodie Oger hold a Bachelor's degree in Cellular Biology and Physiology from the University of Nice – Sophia Antipolis (Nice, France). Then she obtained a Master's degree in Proteomics from the University of Lille (Lille, France). Later, she obtained her Ph.D. in Plant Biotechnology with a Marie Curie European position from the University of Turin (Turin, Italy). She completed post-doctoral training at the National French Institute of Agronomy and Environment (Sophia Antipolis, France). With over 15 years of experience in biotechnology and plant physiology research and 8 years of product development in personal care at Ashland, she currently is a team leader of the Innovative Technology and New Product Development team at Ashland in Sophia Antipolis, France. Her team is involved in the development new biofunctionals based on innovative, sustainable technology. Elodie has authored and co-authored many peer-reviewed publications and hold international patents.
Time

(Tuesday) 11:30 AM - 12:30 PM