29apr11:00 AM1:00 PMWellness in Beauty11:00 AM - 1:00 PM
Event Details

Wellness in Beauty is one. Consumers, brands, and scientists recognize that our body, its functions, and its appearance are interconnected. Feeling well is often associated with looking good! During this two-hour event you will have the chance to listen to experts taking a deep dive into wellness and beauty market trends as well as how ingredients and nutraceuticals affect beauty—the inside/out trend. Our speakers will also explore the science that explains why our senses can influence our look and take on holistic wellness and its connection with nature and beauty.
---
MODERATOR:
Dr Giorgio Dell'Acqua, PhD – NYSCC Chair-Elect
SPEAKERS:
Sophia Kogan: Hair Wellness – An innovative, science-based approach to addressing hair thinning from the inside out
Paul Bigliardi: Skin sense: the skin in the center of peripheral sensation and its connection to wellness
Jennifer Walsh: Beauty Connection with Nature and its relationship to Wellness
Leor Fay Tal: Beauty Meets Wellness & the Ingredient Landscape
---
Ticket Info:
SCC Member – $30
Non-SCC Member – $50
---
SPECIAL GUEST SPEAKER:
Kristin McGee – Celebrity Pilates & Yoga Instructor
Kristin McGee is a nationally recognized celebrity yoga and Pilates teacher, speaker, mompreneur, and author of Chair Yoga: Sit, Stretch, and Strengthen Your Way to a Happier, Healthier You (HarperCollins, 2017). Considered a pioneer in the yoga movement, Kristin began her career as yoga teacher in the nineties after graduating from New York University's Tisch School of the Arts. She received her 200-hour yoga teacher certification training with Cyndi Lee Om, her Pilates teacher certification through Kelly Kane School of Core Integration, and then went on to complete the 500-hour yoga teacher certification training through Katonah Yoga, and the 500- hour Urban Zen yoga therapist training. Kristin is also an ACE certified personal trainer and an AFAA certified aerobics instructor. Her unparalleled knowledge of fitness and health has established Kristin as a sought-after yoga and Pilates trainer with a continuous roster of high profile celebrities including LeAnn Rimes Cibrian, Emilia Clarke, Tina Fey, Bethenny Frankel, Savannah Guthrie, Steve Martin, and Christine Taylor Stiller. Her appeal has always been that she makes fitness fun, cool, and accessible to students of all ages and stages. Kristin also pioneered the launch of Peloton's yoga program and is currently instructing with them. She has appeared on Access Hollywood, CNN, Fox, Good Morning America, The Early Show, and the Today Show and has been featured in Fitness, Glamour, Health, InStyle, People, Prevention, Shape, Vogue, and Women's Health. Kristin is also a contributing editor at Health Magazine, a spokesperson for Power Pilates Gym on HSN, and a brand ambassador for multiple companies. She has starred in over 100 yoga and pilates videos, including MTV Yoga, MTV Power Yoga, MTV Pilates Mix, Body By Bethenny with Bethenny Franken, and her own personal brand of workout videos. Kristin is a proud mom to three boys: Timothy Robert and William.
MODERATOR:
Dr. Giorgio Dell'Acqua – Organizer and Moderator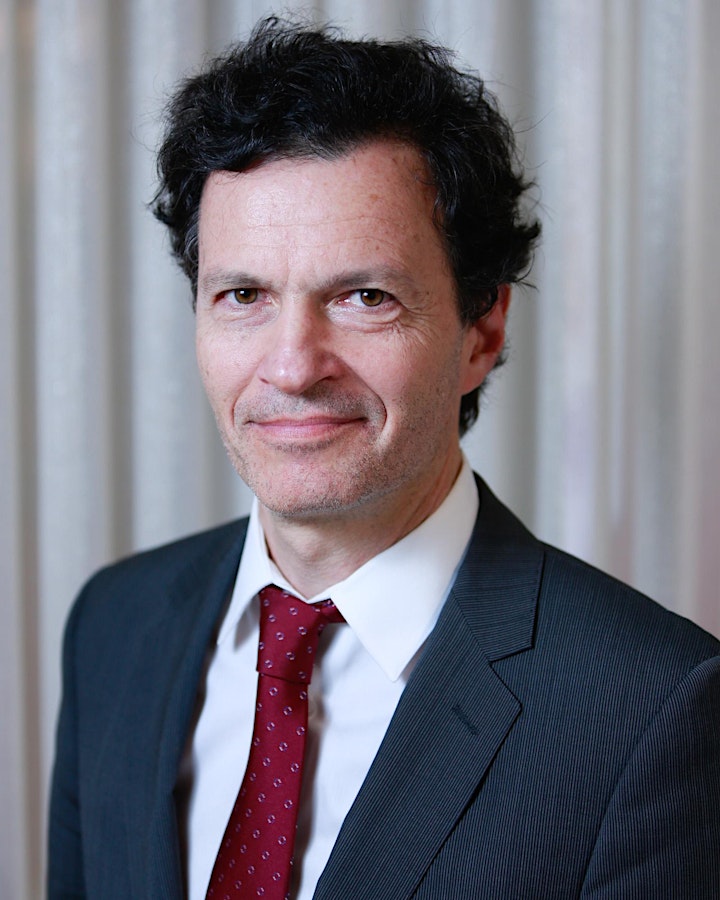 After obtaining his PhD in Cell Biology in 1989, Giorgio Dell'Acqua worked for 15 years as an investigator in applied medical research in different institutions including Mount Sinai Medical School in New York and Harvard Medical School in Boston. Moving to the private sector in 2000, he has spent the last 20 years as an executive and cosmetic scientist in the personal care industry. As a consultant, he directed R&D, Science, Product Development and Innovation at contract manufacturers, brands and ingredients companies (among others La Prairie, Dior, Kiehls, Nutrafol, Induchem, Vantage), specializing in skin and hair care applications. Giorgio Dell'Acqua has helped bring more than 200 successful active ingredients and formulations/products to market, has authored more than 70 publications in medicine and cosmetic science, he is an inventor in many patents, and has been a presenter and a keynote speaker in more than 20 events and conferences in the last 2 years. Some of his recent product development activity has focused on upcycling, prebiotics, adaptogens, clean beauty, and social progress in sustainability. Giorgio Dell'Acqua is an award-winning speaker on natural ingredients and a regular writer on sustainability. He is also the 2021 Chair- Elect for the NY Chapter of the Society of Cosmetic Chemists and its blog producer.
Prof Paul L Bigliardi, MD – University of Minnesota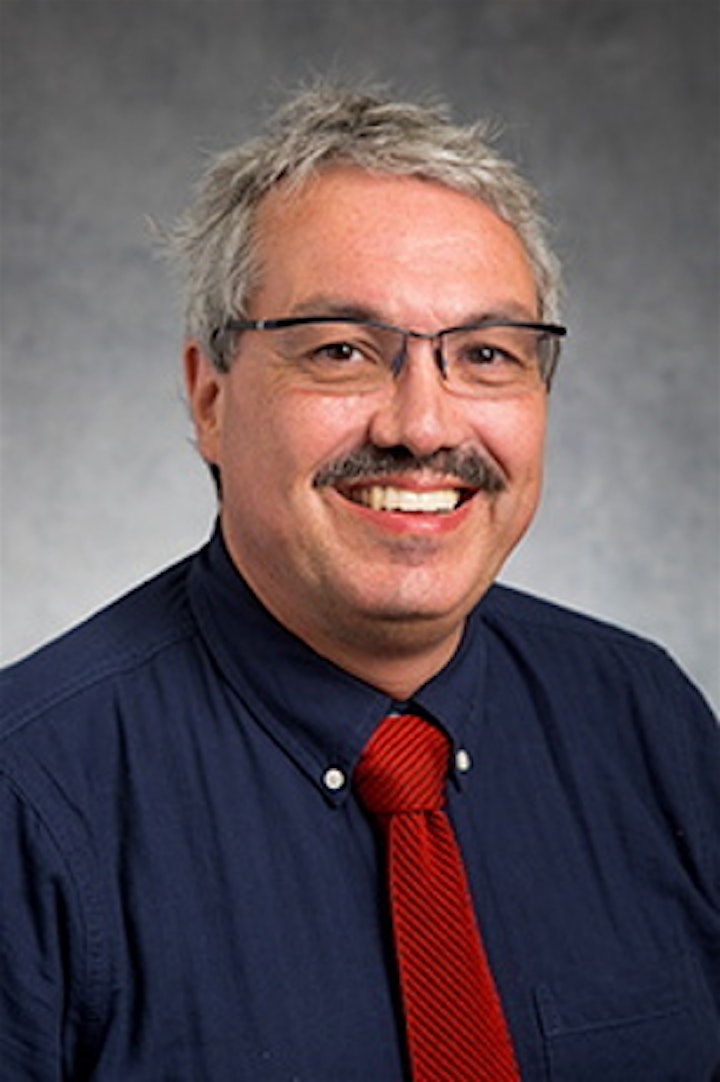 Prof Bigliardi, is a Zelickson Full Professor at the University of Minnesota, Minneapolis, where he leads, as Director of the Allergy Division, all clinical activities in allergy while directing research in Neuro-dermatology. Previous to his appointment, Prof Bigliardi has been the Head of Dermatology and Allergology clinic at the State Hospital of Schaffhausen, Switzerland; Associate Professor and Director of outpatient clinic and dermato-allergology unit at University Hospital Lausanne, Switzerland; and a Senior consultant in Rheumatology and Associate Professor, as well as Director of Clinical Research Unit for Skin, Allergy and Regeneration, IMB/A*STAR, University Hospital Singapore (NUHS). Dr Bigliardi is a Physician with over 20 years clinical experience in Dermato-Allergy, focusing on allergic diseases in skin and hair. His interests in Neuro-dermatology led to the discovery of the opiate receptor system in the skin and their role in its pathogenesis, but also the discovery of a novel mechanism in hair loss/miniaturization involving PDG1. Dr Bigliardi was further able to characterize the human follicle microbiome and to study its evolution during miniaturization. Paul works with engineers, biologists, chemists and companies to develop and test new sensory, diagnostic and therapeutic models, concepts and devices in skin and hair research, mostly related to allergy and neuro-dermatology, and to develop novel human 3D epithelial models using microfluidic and 3D printing techniques for testing of compounds. He has presented numerous time on the intimate connection between our brain, the skin, the hair, and mechanisms of inflammation.
Dr. Sophia Kogan, MD – Nutrafol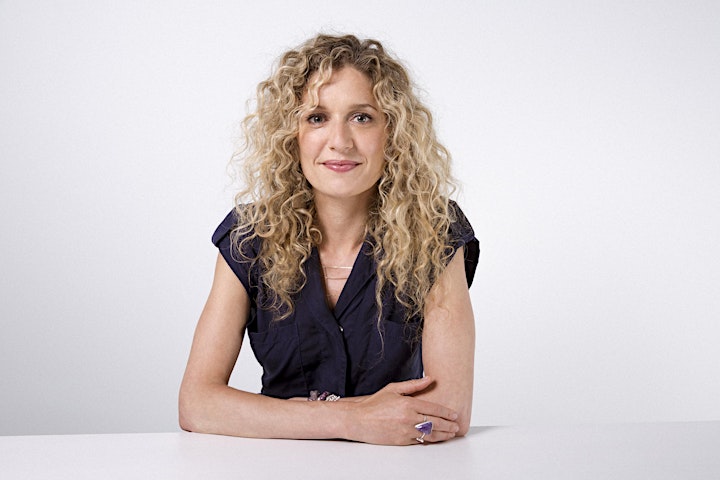 Dr. Sophia Kogan, M.D. is the co-founder and Chief Medical Advisor of Nutrafol, the first clinically effective hair wellness supplement to use medical grade, bio-optimized ingredients that target multiple root causes of hair thinning. Dr. Kogan earned her medical degree from SUNY Downstate Medical Center in Brooklyn, NY. She did residency training at Tufts New England Medical Center and SUNY Downstate Medical Center, where she completed a research fellowship in pediatric dermatology. In search of answers to her own health and hair thinning issues during the stress of medical school and residency, Dr. Kogan discovered the benefits of an integrative approach with botanicals. She has dedicated years of study on the effects of herbs, nutrition, and stress management on overall wellness, and particularly how they manifest in the health of hair. In 2015, she partnered with Giorgos Tsetis and Roland Peralta to co-found Nutrafol, a patented nutraceutical formulation that uses a blend of bio-optimized botanicals to address key underlying factors of hair issues – including stress, hormones and gut health. Dr. Kogan has spent the past decade researching hair loss and has been coined by her peers as an expert in integrative hair health. She has published and co-authored numerous publications on the topic of integrative approaches to hair and clinically effective botanical medicine, including a recent industry-first study on hair thinning in women through menopause in the premiere Journal of Drugs in Dermatology. She speaks frequently as an expert on the topic at meetings, conferences, and in interviews with prominent media outlets including Shape, Who What Wear, Byrdie, The Knot, goop and others. Most recently, she was featured as an expert on the impact of the past year's stress on hair loss in women in an episode of Dave Asprey's renowned Bulletproof Radio podcast. In her free time, Dr. Kogan actively practices self-care through dance, yoga, meditation, and clean eating. She is also a certified Kundalini Yoga teacher.
Jennifer Walsh – Nature GreenPrint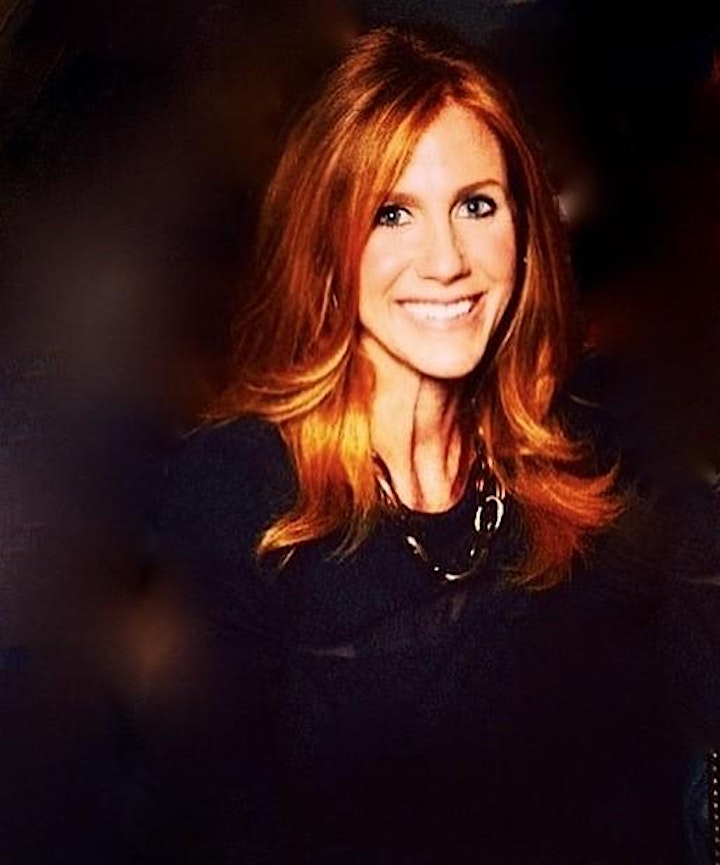 During the last 24 years Jennifer Walsh has communicated on wellness, beauty, and business both on air and as a writer for publications and for online platforms. Jennifer is a true architect of the beauty and retail landscape. In 1998 she launched Beauty Bar, the very first omni-channel beauty brand in the US, changing the way people shopped for beauty. Beauty Bar was that vehicle that allowed its early shoppers and adopters to see & try out niche beauty products in her brick & mortar locations, her website, and weekly TV show. Jennifer grew her business until it was ultimately sold it to Amazon in 2010. Since then, Jennifer has created multiple beauty and wellness brands. Jennifer intuitively knew that her connection to the beauty industry was always deep rooted in its connection to nature and how we connect with that nature around us. She started spending time with neuroscientists around the country to learn more about our connection to the natural world and its effects on the brain. She began leading people on Wellness Walks, to educate others first hand the impact of time spent outdoors has on our bodies and brains.  Through her The Walk with Walsh video series she was able to share stories of people, products, places and spaces that were bringing us back to the natural world both outdoors and indoors with biophilic design.
Leor Fay Tal – Gattefosse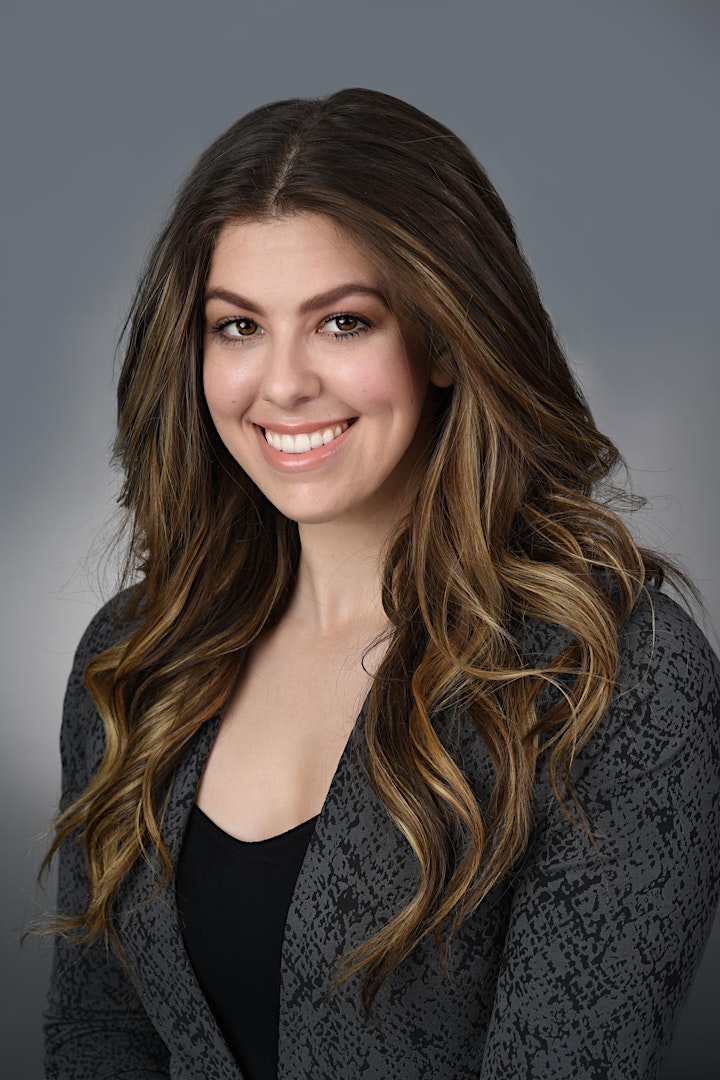 Leor Fay Tal, who earned her Bachelor's degree in biological sciences from Rutgers University, is a multifaceted cosmetic industry professional with experience in R&D, Regulatory Affairs, and Marketing in the B2B environment. As the current Technical Marketing Leader for the Personal Care division of Gattefossé USA, she delivers insight on market and consumer trends, provides technical marketing support to the company's sales teams and distributors across North America, Canada, and Mexico, and reinforces the knowledge and understanding of the company's ingredients. Using creative skills in graphic design, copywriting, and video production, she also generates informative and entertaining content for the company website, webinars, newsletters, email campaigns, and customer presentations. Leor has presented at tradeshows, including TeamsWorks 2020 and ExpoCosmetica 2019, and institutions such as UNAM, University of Toledo, and Manhattan College. Prior to Gattefossé, Leor Fay had worked in the R&D Powder Laboratory and then as the Raw Material Regulatory Affairs Specialist at MANA Products. Leor Fay is also an active member of the NYSCC. She organized the April 2018 event Cosmetics in the Middle East, A Regulatory Perspective, co-wrote the May 2020 blog, "Formulating effective and stable W/O emulsions," presented "The Blue Light Myth" for the At-Home-Live Series in October 2020, and serves as the Secretary for the executive board.
Time

(Thursday) 11:00 AM - 1:00 PM