When today our industry is sourcing a natural ingredient it has to consider doing it within a sustainable development framework. Sustainable development considers the economy, social equity and the environment as its main pillars. Also called "triple bottom line", those pillars reminds us that business, society and the environment are connected, they influence each other, and should have the same value (1). The effect of a business on a community (society) and its natural environment is particularly evident in the development world where many of our "exotic" natural ingredients are coming from. The risk to source ingredients careless of a possible negative impact on the communities and their environment is present. The United Nations (UNCTAD) with its Biotrade Facilitation Program and more recently spin off organizations such as the Union of Ethical BioTrade (UEBT) have advocated and implemented programs to protect the environment and its biodiversity (2). These organizations have helped initially to build supply chains with local producers working in a sustainable environment and eventually to connect with ingredient suppliers and finished product companies (both in the food and the cosmetic industry) committed to source ingredients sustainably. In Africa, organizations, producers and traders work with communities to sustain ingredient sourcing by preserving the biodiversity of the natural environment where the ingredient is coming from. Like the example of African trees (often call the trees of life) that are at risk of extinction due to increasing deforestation implemented by corporations in search of land to grow monocultures to feed an expanding worldwide population. Entire forests have been cut down with this objective. Some examples of trees that are at risk and that are currently saved by businesses integrating sustainable development follow.
Baobab
The Baobab tree standing alone in the middle of a savanna is a powerful and a beautiful image, but it also reminds us that that savanna was a forest of baobab trees and the tree we see is what is left. A recent commercial interest by the cosmetic industry in the Baobab fruit and oil has motivated suppliers to work with NGOs, traders, and local communities to make sure the baobab fruit is sustainable developed and so the tree is protected. Baobab oil is becoming popular as a treatment for dry hair, but it is also present in soothing and healing products due to its high content in phytosterols. Moreover, the fruit pulp is particularly rich in Vitamin C. In order to guarantee sustainability, the Baobab tree itself need to be protected and more baobab tree need to be planted. There is an incentive for a community to not cut the tree if the tree products can generate a business. Producers in Malawi agreed with local communities to protect the trees in order to sustain the fruit business.
Marula 
The Marula tree is indigenous to the sub-Saharan region and it is in danger of deforestation. Marula oil is extracted from the kernel. Its composition is very similar to olive oil (high amount of oleic acid) and it is very stable (high in VIt E). For this reason the oil is enjoying a commercial success. To protect the tree, organizations such as The Seed Initiative have worked with local communities and local traders to incentivize the planting of new trees in order to sustain the Marula oil growing demand (3).
Moringa 
The Moringa tree grows in many regions of Africa. The oil high amount of oleic acid and sterols sustains regenerative and soothing properties, while the presence of polyphenols contributes antioxidant characteristics. The presence of behenic acid, unique for this oil, add to the skin feeling. Also, in this case the commercial success of the oil has been an incentive for programs toward tree plantation. Local traders in Rwanda are working with communities to replant Moringa trees.
Final Remarks 
Our industry needs to work with local producers that sustain communities and their environment. It is our duty as citizen of this planet to preserve for us and the generations to come the planet biodiversity and its fruits. We need to source ingredients in a sustainable way and help protect the trees of life.
References
J. Elkington. Cannibals with Forks: The Triple Bottom Line of 21st Century Business, New Society Publishers: Gabriola Island, BC, Canada (1998).
https://www.seed.uno/The author wishes to thank Elisabeth Goyvaerts at Everpix for the cover picture (Marula forest, South Africa)
---
Guest Author: Giorgio Dell'Acqua, PhD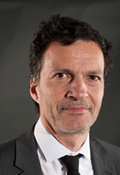 Giorgio Dell'Acqua, PhD, has been an investigator in applied biomedical research for 15 years and he has spent the last 16 years as an executive and cosmetic scientist in the personal care industry. He is specialized in skin and hair care ingredients, finished product development and technical marketing. He has covered multiple roles as a manager and director in different companies specialized in active ingredients and product development. He has helped bring more than 100 successful active ingredients and finished products to market and has authored more than 50 publications in medicine and cosmetic science. In the last 10 years he has been writing and lecturing on sustainability and cosmetic ingredients and helped sourcing, developing and bringing to market many sustainable ingredients. He is a recent award winning speaker on sustainability and natural ingredients and a regular columnist on sustainable cosmetic science.